Vandaag deed ik een fotoshoot in de sportschool en studio in Purmerend met Agnese en Maaike. 
Fotoshoot in de sportschool en studio
Het was een drukke dag vandaag met drie shoots waarvan één op locatie in het centrum van Amsterdam en twee in de sportschool in Purmerend.
De tweede shoot was een leuke shoot met Agnese en Maaike. Met beiden heb ik al meerdere shoots gedaan, maar dit was de eerste keer dat ze samenwerkten in een shoot. Het bleek een erg leuke combi, zoals ik ook al verwacht had.
Veel kleding en veel geluk
Ik begon de shoot met Agnese in het aparte gedeelte van de sportschool dat ik als studio kan gebruiken. Met de fitness kleding wachtten we op Maaike met wie ik een uur later had afgesproken. Beide dames en ik hadden diverse fitness outfits mee dus we hadden meer dan genoeg kleding.
Toch was het een mooi toeval dat we zo op matchende fitness outfits met camouflage kleuren kwamen. De rode bikini's waren van tevoren gepland, maar dat het precies dezelfde bikini's waren, was echt een mooie toevalstreffer.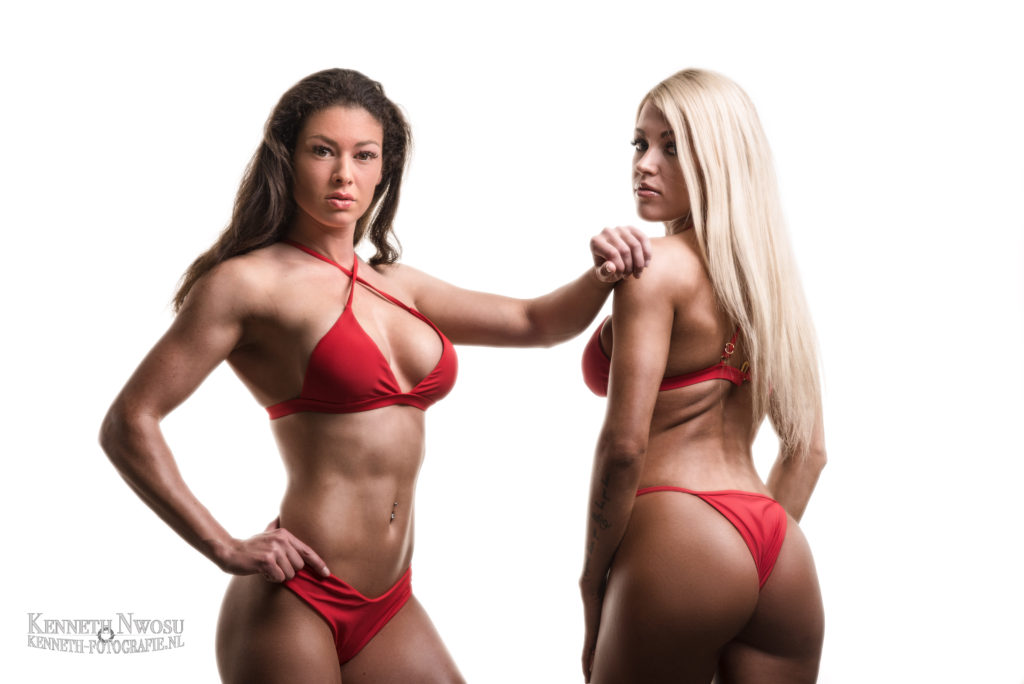 Back to the studio
Na het gedeelte in de sportschool, waarin ik zowel duo foto's als solo foto's schoot, eindigde ik de shoot met Maaike in het 'studio gedeelte'. Ook voor Maaike dus een gelegenheid om wat anders dan fitness kleding te dragen.
Foto's sportschool en studio
Hierbij alvast een paar previews.